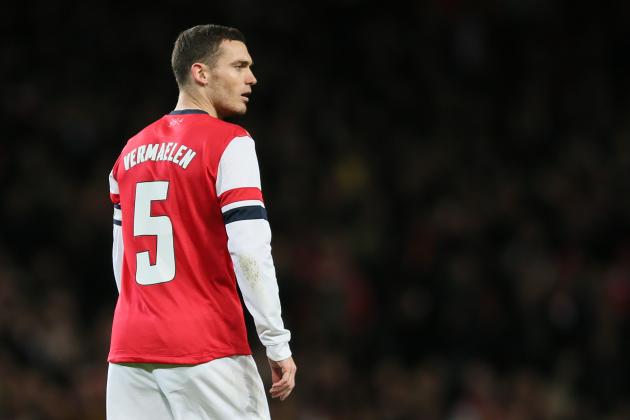 Mlinzi wa kati wa Arsenal ambaye amekuwa akihusishwa na kuhamia Manchester United, ametua rasmi kwa Wakatalunya Jumamosi hii. Mchezaji huyo wa kimataifa wa Belgium ameipiga chini ofa ya Man U na kujiunga na Barcelona kwa ada ya kitita cha Euro millioni 19. Vermaelen alitua Nou Camp jana Jumamosi kwa ajili ya kufanyiwa vipimo vya afya na baadae Barcelona waliandika kwenye Website yao kuwa wameafikiana na Arsenal, na mchezaji huyo amesaini mkataba wa miaka mitano kukipiga na Barcelona inayoongozwa na Luis Enrique.
Arsenal pia wamethibitisha mtandaoni kuwa Vermaelen amekubali kujiunga na Barcelona , na wao kama klabu wanamshukuru kwa mchango wake aliouonesha wakati akiwa Arsenal na wanamtakia mema katika safari yake ya soka.
Agreement for T_Vermaelen05 to join FC Barcelona. More information: http://t.co/fg65RrHlI4 RT to welcome him! pic.twitter.com/jxCaGKlNq9
— FC Barcelona (@FCBarcelona) August 9, 2014
Mchezaji huyo mwenye umri wa miaka 28 amekuwa akiteswa na majeraha yamara kwa mara akiwa na Arsenal, lakini vipimo vilivyofanywa na Barcelona kutoka vituo viwili tofauti vya afya, Hospital de Barcelona na Clinica de la Creu Blanca vimetosha kumpitisha Vermaelen kuichezea Barca.
Kujiunga kwa Thomas Vermaelen Barcelona kunamfanya kuwa nahodha wa tatu kuuzwa na Arsenal kwenda Barcelona baada ya Thierry Henry mwaka 2007 na Cesc Fabregas mwaka 2011. Mchezaji huyo atatambulishwa leo Jumapili katika uwanja wa Nou Camp.