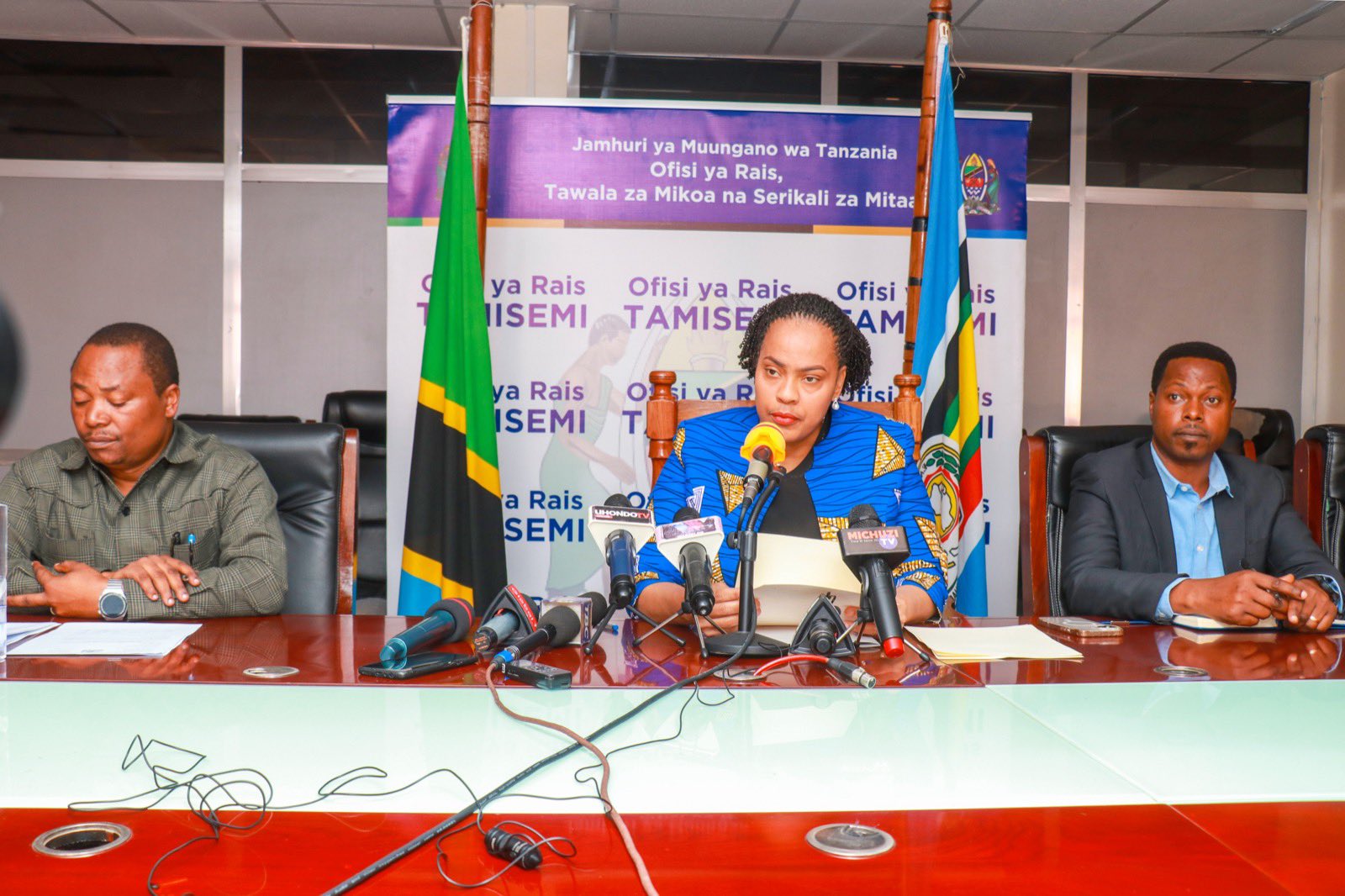 Kupitia Kurasa za mitandao ya kijamii Ofisi ya Rais TAMISEMI chini ya Waziri mwenye dhamana hio, Mh. Angella Kairuki imeripotiwa kuwa tayari nafasi za Wanafunzi wanaotakiwa kujiunga na Kidato cha Tano na Vyuo vya fani mbalimbali yameshatolewa kwa wale waliokizi vigezo.
Wanafunzi 188,128 waliokidhi vigezo wamechaguliwa na kupangiwa kujiunga na kidato cha tano katika shule mbalimbali nchini pamoja na vyuo vya fani mbalimbali.
Matokeo ya mtihani wa kidato cha nne mwaka 2022 yanaonyesha kuwa watahiniwa 192,348 walipata ufaulu wa daraja la kwanza hadi la tatu ambapo kati yao Tanzania Bara walikuwa watahiniwa 188,128 wakiwemo wasichana 84,509 na wavulana 103,619.
Akizungumza na Waandishi wa Habari , leo Jumapili Juni 11, 2023 jijini hapa, Waziri wa Nchi Ofisi ya Rais Tawala za Mikoa na Serikali za Mitaa (Tamisemi), Angelah Kairuki amesema zoezi hilo limezingatia takwimu za matokeo ya wanafunzi waliofanya mtihani wa kidato cha nne mwaka 2022 kutoka Tanzania Bara.
Amesema wanafunzi waliochaguliwa ni kutoka katika shule za serikali, binafsi, watahiniwa wa kujitegemea, waliofanya mtihani chini ya Taasisi ya Elimu ya Watu Wazima na Vyuo vya Maendeleo ya Wananchi.

Amesema wanafunzi 129,830 wakiwemo wasichana 66,343 na wavulana 63,487 sawa na asilimia 69 ya wenye sifa wamechaguliwa kujiunga na shule za sekondari za kidato cha tano 540 zikiwemo shule mpya 29 zinazotarajiwa kuanza mwaka huu.
Waziri Kairuki amesema wanafunzi 1,878 wakiwemo wasichana 1,097 na wavulana 781 wamepangiwa katika shule za sekondari maalum nane ambazo ni Kilakala, Mzumbe, Ilboru, Kisimiri, Msalato, Kibaha, Tabora Boys na Tabora Girls.
Amesema wanafunzi 122,908 wakiwemo wasichana 62,731 na wavulana 60,177 wamepangiwa katika shule 519 za sekondari za bweni za kidato cha tano.
Waziri Kairuki amesema wanafunzi 5,044 wakiwemo wasichana 2,515 na wavulana 2,529 wamepangwa katika shule 11 za sekondari za kutwa za kidato cha tano.
The Tanzania TAMISEMI List of students selected to join form five for the 2023/2024 academic session [ waliochaguliwa kidato cha tano na vyuo 2023] have been released and published online.
We are using this platform to inform all the candidates who Passed in National Examination Council of Tanzania – The Certificate of Secondary Education Examination (CSEE) that the list of selected students for the 2023 academic session [ wanafunzi waliochaguliwa kidato cha tano 2024] has been released online.
The lists of selected students to join into public high Schools for the 2023 Academic Session can be access below; The lists can be checked at TAMISEMI official website and at the following region website portal links:
uchaguzi kidato cha tano na vyuo
majina ya wanafunzi waliochaguliwa kidato cha tano na vyuo 2023
The form one joining instructions and admission letters in pdf format are available here
Cc; MWANANCHI